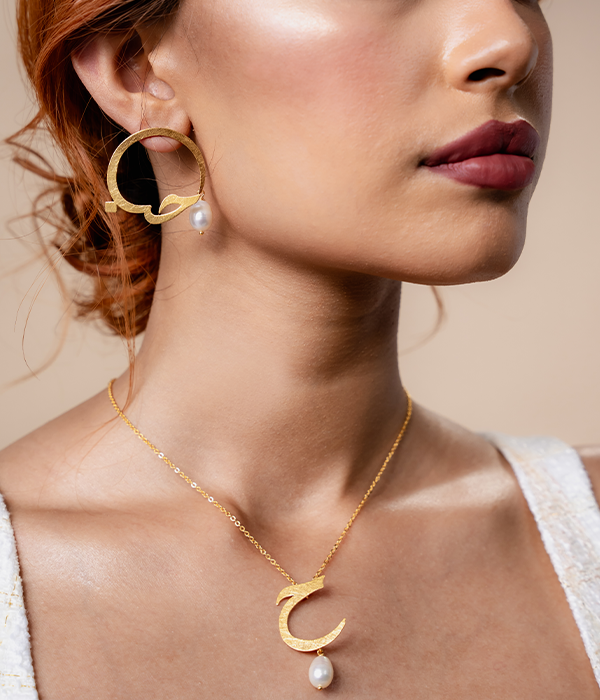 Calligraphy Collection
Experience the elegance of our modest and classic collections, featuring stunning Calligraphy Arabic letters.
Frequently asked questions
Do you ship to my country?

Yes. We ship orders worldwide. We only provide complimentary shipping to our UK customers at this time.
Is your jewellery handmade?

All of our jewellery is handmade by our artisans in the Middle East. All our jewellery is gold plated in high quality 24 carat gold.
Do you make custom pieces?

Unfortunatlkey at this time we don't offer any custom pieces of jewellery.
do you offer payment plans?

We will be offering all our customers Klarna interest free payment options on checkout very soon. Unfortunately we won't be offering longer term payment plans.